DISC Model of Human Behavior Personality Profile Assessment and 50 Page Report. $59 (This Report is included in the registration fee of the Mentorship Program. This is for additional assessments for others, like your parents or siblings)

Why do you do the things you do? Each of us has a personality "blend" that defines how we do things. Some of us are extremely driven, forward thinking, and strong. Others are very happy and love to have fun while they work. They are very creative and inspiring. Still others are very interested in people and supporting the team, going with the flow, and helping to accomplish the work. And still others are very concise and cautious. They ask many questions and check their work continuously. They are exacting and precise. They almost borderline perfectionism.
Where are you?
Knowing your personality blend will help you get along better with others, help you connect deeply with your parents and friends, and make the changes necessary to get to solutions you are looking for.
This report is full and comprehensive—yet very easy to navigate and understand. It goes deep. It tells you things about yourself you never knew and helps you understand why you do many of the things you do. Your DISC personality traits show how you were originally wired "at the factory." You'll find yourself say, "so THAT's why I do that!" and "Wow—now it makes so much sense" and other similar exclamations. You are going to love reading about yourself. This Extended Length Report is a very comprehensive personality profile report.
User-friendly, icon-based navigation makes this report fun and easy to read. You can quickly look at the sections of the report you are interested in. There are 50-pages of personalized insights in your report. Your Report will be instantly available after you complete a quick online assessment. The report is highly accurate and easy-to-understand. You can even share your report with others on Facebook and Twitter if you like. The Discovery Report is based on the results of an online personality assessment that will take you only about 15-20 minutes to complete. It is packed full of helpful and practical information to help you to understand yourself, your strengths, possible blind-spots, and how to adapt to relate better to others. You will learn about your strengths, communication style, decision-making style and gain insights for relating with others and improving your ability to work with others.
This Report version includes the following:
DISC Overview
Summary description
Words that describe you
Strengths
How to be your best
Environment & Team Dynamics
Personality Graphs
Introduction to your style using DISC terms
Communication style
Priorities & Decision-making style
Suggestions for working with you
Communication and presentation tips
Leadership Insights (4 pages)
What to emphasize with each style
Basic style behavior observations
Insights for professional growth
Insights for long-term development
Chart: Basic style behavior
Chart: Communication style
Chart: Priorities & Decision-making style
Chart: High and low traits
Chart: Reading Others
3 tips to remember with each style
DISC – Reference chart to remember
Insights to help you relate to Dominant people
Insights to help you relate to Inspiring people
Insights to help you relate to Supportive people
Insights to help you relate to Cautious people
Perceptions & Insights into the Dominant Style
Perceptions & Insights into the Inspiring Style
Perceptions & Insights into the Supportive Style
Perceptions & Insights into the Cautious Style
Understanding your Environment Graph
Understanding your Real Personality Graph
Chart: Review of DISC Traits
DISC Reports are also offered in versions for teens and children. Contact us for more information.
Some may think of this as a "personality test" or a "personality quiz." This is not a test – you cannot fail. There are no right or wrong answers, just your individual preferences. This personality report is very useful for business and personal use.
Get your DISC Report today … 15 minutes WILL change your life. Use this throughout your life help you know and win with people.
Adult (>18) Extended Version 57 Pages
Teen (13-18) Extended Version 57 Pages
Child Concise Version (7-12) 8 Pages
*This assessment is mandatory for the Mentorship Program and is included in the cost of Registration. You can also have your parents take it so you can better relate to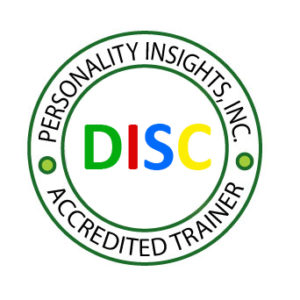 them and understand their make-up, and so they can understand you better. While the student's assessment is included in the tuition cost, any additional assessments do have an associated cost. You will receive an Access Code to take the assessment with your registration confirmation. It is good for one assessment. If you would like to buy additional assessments (for 18 and older), please go here and follow the directions. We do have assessments for children 6 and up as well. Contact admin@alaleaders.com for more information.