How I Got Started
I started at age 14 in the mail-house posting and sorting outgoing direct mail and loved the idea of using a well written letter to help people learn about and buy our products. After college and 13 years later, I had moved up to Marketing VP for ICT, an international training company that also published a magazine that I created, as well as published many books. 
In 1990 I created a magazine called Family Recreation. It was a publication for young families with lots of cool ideas on fun things to do around the country, parenting ideas, and more.  It's launch came at the exact moment as the Gulf War buildup, Desert Shield, hit the world. All eyes came off of the publication and went on the war. The magazine's initial marketing test was exceptional and would have been an excellent publication. Sometimes you win, sometimes you learn… but I kept pushing.
Entrepreneur Time
In 1991 I created a media manufacturing company that became one of the fastest growing CD & DVD companies in the early 1990s. After 21 years, the internet had replaced most media and it was time for me to move on to my real passion, writing and speaking.
Onward and Upward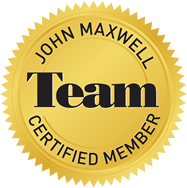 Today, besides being an author, I am a Certified Professional Coach with the John Maxwell Team. In 2014 John Maxwell was identified as the #1 leader in business by the American Management Association and the most influential leadership expert in the world by Business Insider and Inc. Magazine. He has also been voted the top leadership professional in the world on LeaderShipGurus.net for six consecutive years.
John and his team of mentors have poured into me daily over the past several years. It has been a privilege and a delight to be sitting under John's mentorship. I am also a student of Zig Ziglar, Brian Tracy, Steven Covey, Dave Ramsey, Maxwell Maltz, Napoleon Hill, and many others. I read incessantly. I love to add value to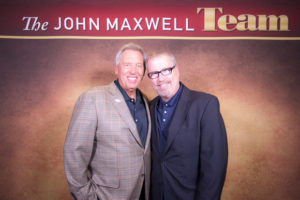 others. I am the past president of  the local Toastmasters Speakers and Leaders Group. I am also a Certified Behavior Specialist with the DISC Model of Human Behavior. I use it to help students, parents, workers, team members, Churches, families, and many others, understand each other significantly better than they currently do so that they can communicate much better and have more loving, less stressful relationships and lives. It's an awesome addition to the Mentorship Program.
I now write, speak, coach, train, and consult full-time. I have been married to the most beautiful and wonderful women in the world for the past 38 years. We have five grown children, four sons and a daughter, and four grandchildren. We live outside of Washington, DC.
My Personal Life
In my free time, I enjoy reading, hiking, riding, kayaking, cooking, swing dancing, and playing jazz saxophone and guitar. As well, I am the founder of seven other businesses including The Business of Music, Yoo Records, The Caris Group, and I teach a Marriage Seminar with my bride utilizing the Disc Model of Human Behavior to build marriage relationships. I have been a worship leader for 33 years and I am a member of a local church.
My Goal, My Passion
I love adding value to people. I was once told by a professional counselor that my passion is helping other people find their passion—I totally agree. No matter who you are or what your life goal is—even if you don't know what it is—I love to help people discover and achieve. Executive coaching does just that—helps people dig deep and discover how to get past a stuck point. My goal is to help people discover deeper who they are, what type of personality they have so they can understand others better, learn what their own goals are, and then help them get to their goals. To learn the best way to gain knowledge and then apply that knowledge. To learn how to stay motivated and push with positive accountability. To help you build systems so you can learn to grow in self-discipline, tenacity, and accomplishment. I want you to be the best communicator and the best leader for yourself, your family, your work, and your community. My goal is to help you achieve your goals. It's what I do.  I show people how to be leaders of self and others.
"A leader is one who knows the way, goes the way, and shows the way."
~John C. Maxwell