We homeschooled our five kids from the beginning to the end. 27 years. Graduated them all. For us, we wouldn't have done it any other way. If we had it to do over, we would do it again. And again.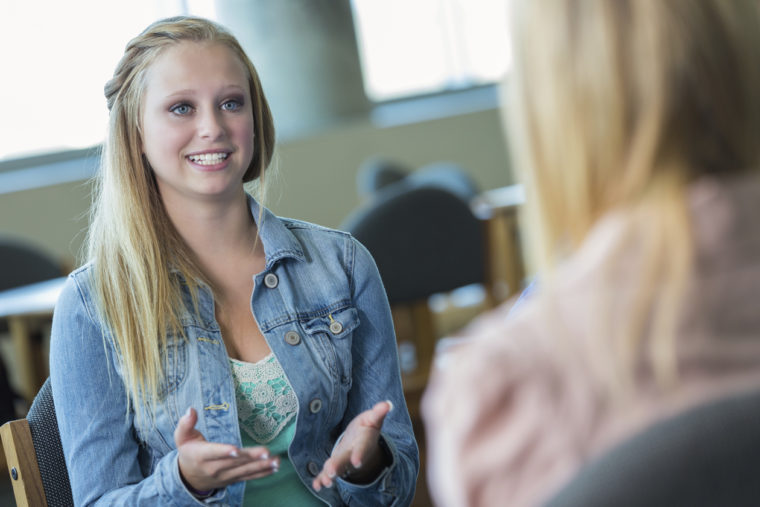 Over the years—since the kids graduated and got on with life, got married, had some of our grandkids—we've had conversations about their homeschooling experience with us over the years. The good, the bad, the ugly.
 Like any social entity, a family has give and take. Yes, we are the parents and are supposed to lead our students* but all great leaders grow their team by knowing their team and getting their feedback about their experience with the team and with the leaders. The team can have incredible insights that we simply don't see because we are all wired differently.
Good Leaders Ask Great Questions
So here's the question—or rather—a couple of questions to ask.
Have you asked your students what they would change in the classroom? How about your teaching style? How would they do it differently? What would make it easier for them to learn? I don't mean something to make it overall easier on them, but what might make the information go deeper and help them better understand it—faster. Your students are bright—and in general, they are very honest.
What if they had a great idea that you hadn't thought of, that made it better for you and for them? What if their personality is totally different from yours and they don't understand how you work? Or you don't understand why they don't work the way you want them to? (Personality styles make a big difference in learning styles and the final learning outcome. More on that in an article coming soon).
Like a student report card gives a parent an understanding of how their student is doing (private and public school anyway), so getting input from your students on how you are doing can help you grow and help them even more! Imagine getting to the end of 12th grade only to find out you could have done something differently that would have been better for you and your student.
Open Door Policy
You should make it known to your students that you desire them to come talk with you any time they have an idea or a problem. Don't let a day go by without dealing with some input. You still make the decisions, but let them be a part of the process. I'm not talking about letting the students run the show—albeit, doing the homework and letting them teach some is probably a great tool. Make them teach you once a week—or the younger students. Critique. Teach them to teach. But I digress…
Relationship requires us to listen and talk, give and take, do for others and let them do for us. Don't stifle your student just because you're the teacher and they're the pupil. Imagine if every boss looked poorly upon an employee when they had an idea of how to make it better. Encourage engagement! I know I feel more a part of the solution when I am asked how to do it better. The school year is over for most of you—it's a great time to reflect with your students. Though, anytime is a great time to reflect. Reflection should happen daily. Yes—I said daily. That, too, is another article. It's written for the student, but the teacher can gain from it, too.
A good friend of mine from India says that we all have genius in us—I agree. Sometimes it has to be coaxed out or set free, but it's in us all. If we're made in the image of God, that means we have God's stuff in us. We're not God, not infinite, not omni-anything, but we are made in his likeness.
Don't Miss it!
I have asked a bunch of homeschoolers to answer the questions I posed above. Some have recently graduated, some are still in high school. I will be writing an article on the Top Ten Things I Learned From Students about Change In the Classroom. It's coming in the next few weeks. Make sure to get on the email list here (above right "Stay Informed") so you don't miss it—or any article.
Take the time to put together your own list of questions and work with your students to make an even better class experience for all. Feel free to use my questions above and add your own. Do it now—before you forget about it. And do it often. Maybe once a month.
Take the day by storm and be intentional about everything!
Royce

* Clarification—"Students"—I always refer to our homeschool kids as students instead of kids. Actually, any youth in school as students. They don't like to be called "kids." So when I say your students or my students, I mean our kids—I think it's more respectful to them—especially when they are not mine. You might feel totally different, that's fine. Really. It's just what I have decided to do.
Royce is a Professional Certified Executive Coach with the John Maxwell Team—the world's expert in leadership coaching and training—and the President and CEO of the Advanced Leadership Academy.